Detailed information on products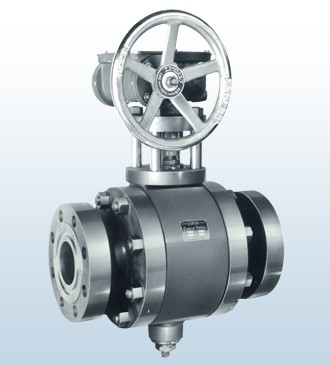 ESPERO Ball valves
Advantages
Espero ball valves have been mainly used in high-temperature and high-pressure petrochemical plants, such as high-purity terephthalic acid (PTA) manufacturing plants for many years. In addition to the standard type, venturi and top entry types are available. You can select the valve according to the application.
Espero ball valves have a construction that seals fluid by contact pressure (pressure acting on contact surfaces of parts) between the ball (valve disc) and the ring packing. The ball is held between the two ring packings.
The ring packing is protected by metal parts arranged in three or four places to prevent damage or deformation due to high pressure.
When long-term use results in the reduction of the contact pressure between the ball and the valve body and the ring packing, leading to valve seat leakage, the adjustment of the contact pressure with the ring packing by pushing down the ball recovers sealing performance and enables continuous use because the seat section of the valve body has a wedge shape differing from ordinary ball valves.
Valve maintenance is performed simply be replacing the ring packing.
Replacement of the ring packing in the case of the top entry type can be performed even if the valve is installed in piping.
The ring packing can be selected from several types according to the specifications.